CAMRA Kent and East Sussex Railway Beer Festival
Friday 17 – Saturday 18 June 2022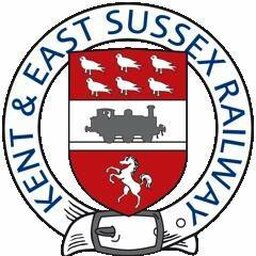 At the KESR Tenterden Station, a five minute walk from the High Street and bus stops.
Opening times: Friday: 6.00 pm – 10.30 pm and Saturday: 10.30 am – 10.30 pm (or until the beer runs out).
Admission: purchase of a KESR platform ticket if you wish to attend the beer festival only. Entrance to the beer festival is free to card carrying CAMRA members as well as a 10% discount on train tickets.
10% off pre-booked tickets when booked online before 1/6/2022 – the discount code is KESRCAMRA22 (to book a train ticket visit: https://kesr.org.uk/camra-beer-festival/)
Real ales and cider available on some train departures from 10.40 am. A range of real ales, ciders and perry. Food available on Friday evening and Saturday all day into the evening.
Live music on Saturday afternoon and into the evening along with Morris Dancers. Families welcome.
Limited camping available but MUST be booked in advance, camper vans and caravans also welcome
To book a pitch book online: https://shop.myonlinebooking.co.uk/kesr/buy.aspx?tid=58
Service buses operate to Tenterden from: Ashford (2 or 2A), Maidstone (12), Tunbridge Wells (297), Hastings (2), Rye (312). Railway Stations: either Headcorn (connecting bus 12) or Ashford International (connecting bus 2 or 2A), Hastings (connecting bus 2).
For full bus timetable, please contact relevant operator.
For festival info call 01580 240104. Email: ku.gro.mrfa-armac@lavitsef or visit the branch website: https://www.camra-afrm.org.uk/festivals/camra-kesr-beer-festival.